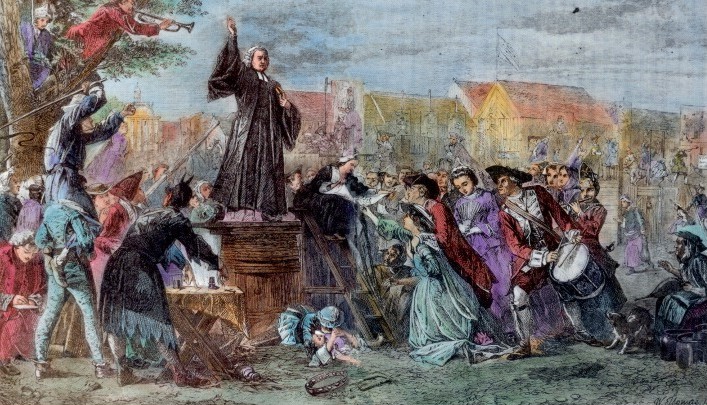 On 16 December 1714 (O.S.), George Whitefield was born at the Bell Inn, Southgate Street, Gloucester. This past week, his birthday was commemorated on Twitter with the hashtag #Whitefield300 at the suggestion of Whitefield biographer Thomas Kidd.
I used IFTTT to archive the tweet stream. At first, I was just appending the tweets to an Evernote file. When I set that up, I didn't know that IFTTT is limited to only 30 updates to Evernote per hour, which obviously didn't work out too well once the volume picked up on the morning of December 16. Once I realized what was going on, I set up a Google Sheet to collect the tweet stream, and this seems to have been much more reliable.
Below is my attempt to compile some of the resources available on Whitefield, including links to my Google Sheet and Evernote file. If I have missed anything of significance, please drop me a line (email duncan-at-duncanjohnson-dot-ca or tweet @dtjohnso) and I'll be glad to update the list.